The 49th annual Joe Hartmann Diamond Classic Preview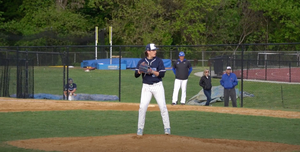 The 49th annual Joe Hartmann Diamond Classic is set to kick off on May 3rd, and is expected to be a highly anticipated event for fans of South Jersey Baseball. This tournament, named after legendary South Jersey baseball coach Joe Hartmann, brings together some of the top high school baseball teams from the surrounding area for a weekend of exciting and competitive baseball.

The expanded tournament format will have 5 separate rounds, with games being held at several different locations throughout South Jersey. The first round of games will begin on Wednesday, May 3rd, with the championship game scheduled for Wednesday, May 17 at Alcyon Park in Pitman.

The tournament features 24 teams from throughout South Jersey, including St. Augustine Prep, who will be looking to repeat as tournament champions. The Hermits enter the tournament ranked #14 in the state, compiling a 12-3 record. St. Augustine holds key victories over solid competition, including the likes of Bishop Eustace and Kingsway. Look for the returning champs to come out and aggressively defend their throne. The Hermits possess one of the most solid rotations in the state, consisting of CJ Furey, John Podgorski, and Marco Levari who all hold a sub 2 ERA. Jack Cappuccio does the dirty work on the offensive end, leading the team in batting average, hits and RBI. St. Augustine is loaded with talent and it would not come as a surprise if they repeat as champions.

Shawnee enters the tournament as the #1 seed, as they are the favorites to win it all. The Renegades hold 13 game win-streak and also cracked the Top 10 this week, coming in ranked #8 in the state. Shawnee has only one loss, which was the first game of the season, as they hold an impressive 14-1 record. Senior 2B/OF Reid Ucello has been contributing at an astounding rate as leads the team in batting average, Hits, RBI, and HR's. The Renegades elite pitching staff consists of; Jackson Logar, Brendan McMennamin, Ben Hudson, and Liam Kennealy. Each of these pitchers hold a sub 3 ERA, respectively. Shawnee is primed to win it all if they can keep up this elite level of play.

#2 seed Gloucester Catholic is another team that is in a good position to win the tournament. The Rams are coming off some signature wins over both St. Augustine and Kingsway. Senior ace Tanner Nolan is pitching lights out this season, becoming a key piece in the success of Gloucester Catholic thus far. Nolan holds an unreal 0.22 ERA over 31.2 IP, along with 58 strikeouts. Senior C/OF Damon Suriani has been holding it down on the offensive end, batting a stellar .447 and leading the team with 17 hits and 14 RBI. Although the Rams have stars on both sides of the ball, their deep lineup can help propel them to a tournament championship.

Outside of those two, we have a stacked bracket of teams that have danced around the NJ Athletics Top 20 this season and have no shortage of talent within their roster. St. Augustine poses a strong threat to come home with the trophy. Both star pitchers in Marco Levari and John Podgorski are both throwing under a 2.00 ERA and have picked up some key wins this season. The Hermits recently lost to Gloucester Catholic in a 2-0 battle but after the second inning this game was as close as it could be. Two other teams that pose a threat to top seeded teams are Kingsway and Buena. Kingsway has been at the back half of the rankings for some time but have recently fell to Gloucester Catholic in a 13-0 shutout. Their pitching has been inconsistent at time buts the bats are as hot as ever. They current have 6 starters batting over .300 and have seen some great ABs from freshman Braeden Lipoff and senior Nate Maiers. The Dragons will look to bounce back this tournament with the #5 seed. Buena is also one more team that has show a lot of fight this season. Although the strength of schedule hasn't been the greatest, they have started off with a 14-1 record with their only loss coming by 1 run. Lead by well-known coach Tom Carney, the Chiefs have shown they got what it take to compete with any team in their region.
One team to make a big run would be Egg Harbor Township. Offensively lead by Jason Salsbery, the junior has accrued a .442 batting average with 19 hits in 14 games to set the Eagles up for some good victories. However the man of this team comes in Cam Flukey, a Coastal Carolina commit. Cam has been lights out this season only allowing 2 runs in 27 innings pitched. He is truly as good as they come and when he is on the mound, we expect the Egg Harbor Township to be a favorite. Another sleeper to look out for is #10 Cherokee. The Chiefs were ranked earlier in the season, but some tough losses took them outside of the Top 20. Despite their midseason struggles, Cherokee is back on track, coming into the tournament on a 4 game win-streak, taking down Bishop Eustace in the process. The Chiefs are also the lone team to take down the #1 seed, Shawnee. Cherokee has a dangerous lineup from top to bottom. Senior infielder Evan Brown is an absolute offensive weapon. He is batting a spectacular .551, also leading the team with 27H 2 HR's, and 21 RBI. Cherokee is no stranger to tough competition and showed that they can take down top teams in the state, so watch out for this dark horse to make some noise in this tournament

Overall, the 49th annual Joe Hartmann Diamond Classic promises to be an exciting event for baseball fans throughout the region. With some of the top high school teams in the area competing for the title, we expect to see some great battles between these tough competitors.