St. John Vianney Dominates in Shore Conference Semis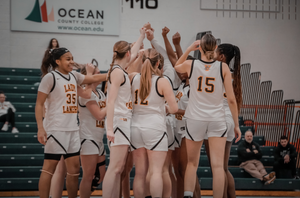 St. John Vianney faced off against St. Rose in what was anticipated to be a closely contested game between two top girls basketball teams in not only The Shore, but the state of New Jersey. However, the game quickly turned into a one-sided affair, as St. John Vianney's stifling defense and balanced scoring attack led to a dominant 83-40 victory.
St. John Vianney got off to a quick start, taking an 18-14 lead after the first quarter. However, it was in the second quarter where they took complete control of the game. They outscored St. Rose 28-3 in the quarter, taking a commanding 46-17 lead at halftime. They didn't let up in the second half, extending their lead to 44 points after the third quarter and closing out the game with an impressive victory.
St. John Vianney was led by the outstanding performance of Zoe Brooks, who scored 26 points and had added 5 steals. Janie Bachmann also had an impressive game with 14 points and 14 rebounds, and the team's depth was on full display, with six players scoring 5 or more points in the game.
With the win, St. John Vianney advances to the Shore Conference Tournament final, where they will face the winner of the other semi-final matchup between Red Bank Catholic and Manasquan. The Lady Lancers will look to continue their strong play and capture the tournament championship after such an impressive performance tonight.