Performance of the Week: February 13-19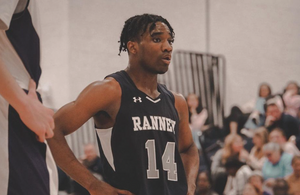 It has been an interesting week of high school basketball. Statistically, this has been the best week we have seen yet. In particular, the single-season scoring record has been broken twice and other players who have also put up some big-time numbers, showcasing their versatility and impact on the game. With season highs, a triple double, and a high scoring performance to upset a top-20 team, here are the top performances from last week:
Sean Agard, Irvington: 56 points
Maurice Crump, Burlington Township: 41 points, 10 rebounds, 5 steals
Tarik Bicic, Rutherford: 63 points, 15 rebounds
Jahil Bethea, Ranney: 29 points, win vs. St. Rose
Jaiven Speights: 41 points, 3 rebounds, 3 steals
Lovion Bell, Burlington City: 36 points, 5 rebounds
Preston Brown, Paterson Eastside: 35 points, 6 assists, 5 steals
Damir Stone, St. Mary: 27 points, 10 rebounds, 10 assists, 6 steals'
Click here and vote on your favorite performance on the week!