New Jersey Basketball Rankings as of February 15th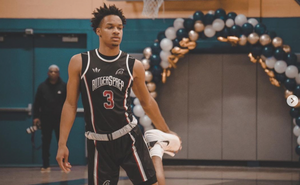 With playoffs just around the corner and county tournaments wrapping up, things are getting tense in the state of New Jersey. The competition is heating up as high school basketball teams from across the state battle it out. 
So, without further ado, let's dive into the top 20 rankings for New Jersey basketball.
Camden

Roselle Catholic

Don Bosco

St. Peter's Prep

Bergen Catholic

Ramapo

Trenton

St. Thomas Aquinas

Paterson Eastside

Manasquan

Rutgers Prep 

Gill St. Bernard

Teaneck

Seton Hall Prep

St. Augustine

St. Rose

Montclair Immaculate 

Arts

Linden

Camden Eastside / Camden Catholic